*Vacation Mode is a for-profit site. It contains paid banner advertisements that are generated and managed by a third-party network. This site also includes relevant affiliate links (both in the content and on the sidebar) all of which we do our best to clearly mark as such.

Yes, you can rent a private jet easily. More individuals travel by private jet charter than ever before, thanks to the numerous advantages of using it. With the entire planet still recovering from the Covid-19-caused global pandemic, flying privately allows you to travel again while maintaining a healthy social distance and avoiding crowded terminals.
It may seem absurd, but the cost of a private jet charter has lately dropped to the point that it is now competitive with first- and business-class seats on commercial flights. 
In most circumstances, private jet suppliers estimate the price of a private aircraft rental by calculating the hourly fee. This procedure, however, may not always yield an accurate private jet charter quote. To quickly calculate the rent private jet cost, online estimates are employed.
Is it cheaper to buy a private jet or rent a private jet?
Even if you're not buying a new jet, chartering a private plane is almost always cheaper than buying one. In 2019, there were 21,979 operating private aviation jets around the world. There are numerous aspects to consider when renting a private jet, including which aircraft best meets your requirements. There are maintenance, staffing, and operational costs to consider in addition to the (usually) exorbitant price tag that most private aircraft carry.
The charter flight sector rose with a share of $23.6 billion in the first quarter of 2021. When you rent or charter a private aircraft, you have all the advantages of owning one without having to deal with the maintenance and operational expenditures that come with ownership. Not only that, but instead of being confined by the single aircraft you own, you get to choose which aircraft best meets your needs for each trip you take - not all private aircraft are ideal for every flight or runway.
Nayara Springs - Adults Only, La Fortuna, Costa Rica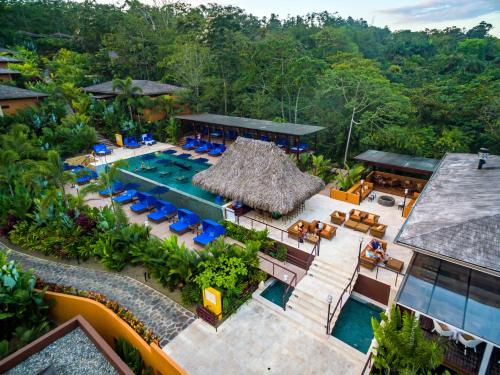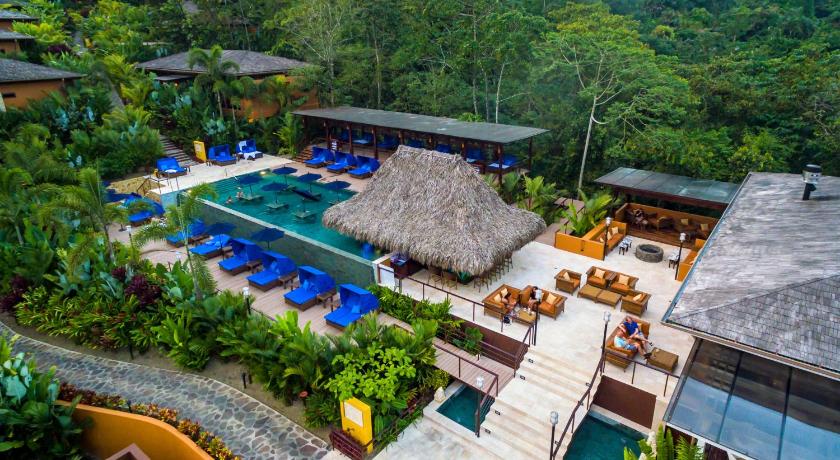 JW Marriott Guanacaste Resort & Spa, San Jose Pinilla, Costa Rica
Is a private Jet on rent affected by bad weather?
The possibility of bad weather causing a flight delay or cancellation is an unpleasant prospect for any traveler, whether flying commercially or privately. The weather has an equal impact on both large and small aircraft's flight capability.
Private jets, on the other hand, have more freedom to react to changing circumstances than commercial airlines.
Lower-altitude flights have a better chance of avoiding turbulence.
Arrival and departure from tiny airports where the weather is not bad.
Alternative routes outside high-risk zones are available.
Why should you rent a private jet?
Flying aboard a private plane may be more cost-effective than you think, as it saves you time at the airport, reduces travel fatigue, increases job productivity while onboard, and gets you closer to your destination at your leisure. Aside from the financial benefits, flying private reduces your risk of exposure to Covid-19 while abroad. Allowing you to bypass lines and security checks allows you to move fast and efficiently through the airport. Of course, spending less time in the airport reduces the likelihood of coming into close touch with other passengers.
You also only have to arrive a few minutes before your flight, so you won't have to waste time hanging about the airport, trying to maintain a social distance from the other passengers.
Another important reason why private jets are rented is when there are no commercial flights available to the destinations that you want to access. Most airlines fly to regular routes where there is maximum demand and for less popular destinations there may not be flights available and renting a jet may be the best way to access the smaller airports.
Also, the flights are fully customizable, you can choose the routes, the services and the timing you want which can add to your convenience and comfort. There is a deeper interaction needed with the flight service staff to ensure that things are according to your needs but the effort would be worth it.
How is a jet's hourly charter rate calculated?
The costs of owning and running the aircraft are covered by the hourly jet rental prices. The hourly rate You'll also just have to arrive a few minutes ahead of your departure, which means you won't have to waste time sitting about the airport attempting to keep a social distance from the other passengers. The rate is a sum of fixed and variable costs divided by the estimated total number of hours of use per year. The following costs are fixed:
Salary
benefits, and training for crew members
Aircraft and operating insurance
Storage of Aircraft
Repair works of aircraft
Variable expenditures, such as fuel and maintenance, are incurred based on unique aircraft usages
Can ordinary people afford private jets?
In the past, flying by private jet could have given the impression of being privileged. Today, however, this is no longer the case. Private airlines around the world have significantly increased their usual client base.
Royal families, presidents, and other notables no longer have exclusive access to private flights. Even the COVID-19 outbreak has shown that many other types of travelers can benefit from private flights.
While buying a jet for personal use can be an astronomic cost, renting has become more affordable. Renting can cost as little as $ 1300 to $3000 per hour for a small jet that seats 4-6 people. If you want larger and more luxurious jets for more passengers, you can expect to shell out. According to AirCharter Service (a private jet charter company), the mid-sized jet can be around $5000 up to $8000 and larger jets closer to $9000 to $13000 per hour. While these are expensive, people who want the service can always pool in the money or come up with creative approaches for making this affordable. Based on the travel time, the jet rental companies would also offer discounts and prices may be negotiable. 
Is private jet on rent safe?
When selecting a private airplane, it is important to pay attention to and spend time reading evaluations. Go to the chosen company's website and see whether you can get answers to all of your queries there and if everything is stated clearly.
In general, aircraft rental companies prioritize the safety and comfort of their customers. If the employees and crew meet all of your requirements, you've arrived at the perfect location.
Private aviation must adhere to stringent regulations, and many people are surprised to learn that contrary to common misconception, private flights are safer than commercial planes.
Do you also have to wait for a security check when you rent a private jet?
The most tiresome aspect of flying is standing in line for security checks and having to wait for an aircraft. Even on a private flight, you won't be able to dodge security procedures. However, because there are no other passengers, it is a very simple procedure, and you can go right after check-in.
The reason is plain. Private planes typically depart from a private terminal located within the airport terminal or from a terminal nearby. As a result, you board the plane through a separate entrance reserved only for you and any other passengers.
Is private jet on rent harmful for the environment?
No, renting a private jet is not as dangerous as you believe. Compared to other modes of lengthy and vehicular transportation, air travel has the fewest environmental consequences. Smaller planes have a lower carbon footprint than larger commercial planes. Small airplanes emit the least amount of greenhouse gases into the atmosphere because of routine maintenance.
Some things to note:
Due to the current COVID 19 situation, the entry regulations to the countries will have to be taken into account and the same regulations that apply to a regular airline traveler would apply to the private jet travelers too. So do look up the latest news on entry regulations to the destinations you intend to travel to. 
The level of services can vary depending on the service provider, do read through the terms and conditions and clarify any doubts before you commit to using the services of any company.
Other options to consider